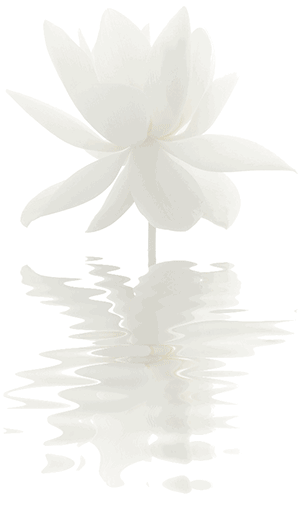 Whether it is your first or tenth retreat with Mada, you are always in for a surprise in how much deeper you can go inside and expand your consciousness.
The spontaneous nature of these retreats have always been refreshing and exciting for the participants.
In an intimate and nurturing environment you will be able take risks to look into the dark areas of your unconscious that you might not be prepared to venture into on your own. We will practice with many self-healing Dalian Method sessions, Osho active meditations, receive Mada's bull's eye guidance and support, and without a doubt have lots of fun.
During the retreats you will have many opportunities to accelerate our journey to awakening by transforming your fears, freeing your body and energy from layers of repressed belief patterns, opening your heart, and discovering a master key of how you can live your life without compromising your inner truth. You will gain clarity on many issues, strengthen your ability to watch and dis-identify from your thoughts and emotions, and experience the peaceful stillness of your being.
You will also meet new friends, take time to relax and rejuvenate, dance and celebrate, and let your body and soul heal in a joyful and loving environment of like-minded souls.
Skills you will learn during the retreat:
How to identify the repressed thoughts and beliefs in your body;
How to detoxify your body from unpleasant childhood experiences and beliefs;
How to stay connected to your inner power, intuition, and authentic voice;
How to stay centred and ground your consciousness in your body;
Get clarity on where to focus your energy and creative and potential.
Note: For those who are interested in becoming Dalian Method Facilitators this retreat satisfies one of the pre-requisites. For full details on the Self Healing Dalian Method Facilitator Training click here.
Very Intense Healing Energy
Very intense healing energy moving and increasing. I got in touch with my body, old emotions and injuries and was able to process these and move into a freer me.
The Inner Freedom and Power I Felt Will Stay With Me Forever
I don't remember ever feeling the pure joy that I felt during and after the retreat. On the way to the airport I felt like I was looking at the world like a child does. I was excited and genuinely interested to see the sites. Before I was more robotic like 'okay it's a building what's next.' I'm 55 years old and I think the last time I felt like this, well actually I don't remember! The inner freedom and power I felt will stay with me forever and I'm excited to keep doing the work.
I've Found an Inner Strength I Thought Didn't Exist
For me Mada does something that is quite rare and is the ultimate goal. She can guide you to your True Self. Along the way she helps you understand and heal your emotional and physical pain. I have struggled with depression and anxiety since I was young, the only thing that brought relief was prescription medication. I'm so happy to say after 15 years of being on medication, I am now able to face life and my own struggles without medication. Working with Mada I've found an inner strength I thought didn't exist."
Fast Super Highway Ways of Working on Your Spiritual Journey
Mada's extraordinary being and her great support, through her book as well as her online courses, the intensives and her retreats are fast super highway ways of working on your spiritual journey of awakening to a life full of magic and awareness.
"Freed My Daughter From the Suppressed Cell Memories That She Should Not Be Happy."
I came to the retreat for my daughter who was diagnosed with Leukemia. There are many medical professionals who believe that Leukemia is a result of the unresolved emotional issues resulting from a devastating loss. In my daughter's case, her mother passed away. Mada's retreat has freed my daughter from the suppressed cell memories that she should not be happy.
"Has Given Me More Insight and Awareness Than All Else Combined"
I have been to several retreats and workshops, but nothing comes close to this one. I have been on this path for 3-4 years and I feel that this retreat with Mada has given me more insight and awareness than all else combined.
To be notified of the upcoming retreat dates please subscribe below: