Home Practice
Take Your Healing
and Transformation
into Your Own Hands!
Dalian Method Home Practice
Have you tried allopathic and alternative healing methods, meditation, and positive thinking and your problems still persist?
Are you struggling with health issues, depression, anxiety, or chronic pain?
Are you fed up with tiptoeing around your fears?
Are you prepared to let go of your attachments and welcome a new shift in consciousness?
A Home Practice Tool that Will Improve Every Aspect of Your Life!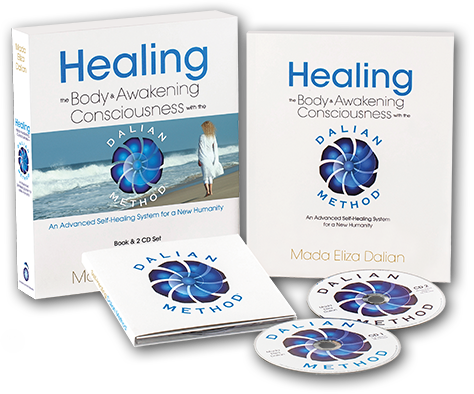 Brilliantly bridging the missing gap between alternative healing modalities, psychology, psychotherapy, counselling, traditional medicine, and spirituality, the Dalian Method will help you take your healing and transformation into our own hands.
It will help to:
Liberate you from pain and suffering;
Permanently transform your physical, emotional, and psychological issues
Increase  your self-awareness
Discover parts of yourself that you have ignored, repressed, or did not know existed
Learn the lessons hidden in your life experiences
Unleash your inner strength and power
Experience the silent presence of your being
Awaken to your divinity and brilliance
Find your inner joy, creativity and life purpose
Healing & Transformation on All Levels
Instead of working with isolated symptoms of physical or emotional pain or psychological unrest use the self-healing Dalian Method to work with your body, mind, emotions, spirit, and consciousness simultaneously to achieve healing wholeness in all areas of your life.
Uncover and erase the unconscious thought patterns, beliefs, and emotions from your body's cellular memory. It can help to dissolve the energetic blockages and raise the energetic frequency of your body and its ability to heal itself.
Along with helping to heal chronic physical ailments and disease, the self-healing Dalian Method simultaneously helps to transform the root causes of fear, insecurity, anxiety, depression, anger and what is unconscious in your body into inner strength, clarity, and self-empowered consciousness so you can begin living your life according to your own calling – freely and fearlessly.
The Self-Healing DM can also assist in your spiritual evolution by helping you discover parts of yourself that you have ignored, repressed, or didn't even know existed. Ultimately, it can help you learn many important life-lessons, become your own friend and healer, and uncover your inner truth and radiance.
Use the Dalian Method for teens and children to add a new dimension and meaning into your family life!
Order Your Copy Today and Receive

Free

Unlimited Support Calls!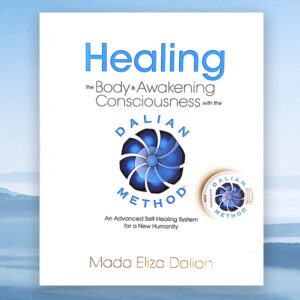 You can buy the home practice set in physical or digital versions.
Listen to an excerpt about the Dalian Method practice from a past Support Call.