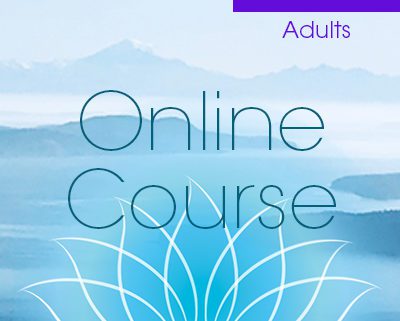 Awaken Your Inner Knower and Expand Your Consciousness
As our world and technology become more and more sophisticated, they threaten our ability to feel and think for ourselves and make our own decisions. With each year, it becomes more urgent to know how to look inside and find our own answers.
If you are ready to live your life consciously magnifying the positive in you, with the unwavering strength and truth of your own being, then this course is for you!
What Can You Expect to Achieve
The focus of this course is to enhance the positive aspects of your life by purifying and transforming the unconscious negative beliefs in your body and expanding your consciousness.
With Mada's laser-sharp ability to identify the thread of repressed thoughts and fears that overshadow your consciousness, you will quickly clear the cob web of conflicting thought patterns that have been running your life. You will learn the lessons that your soul needs to learn and can let go of your attachment to your ego's expectations and past hurtful memories.
Instead of working intellectually with often confusing concepts and ideas, you will work with advanced practical tools (the light-speed Dalian Method and the Osho Active Meditations) to:
• Dismantle the many layers of debilitating beliefs and conditionings that compromise your freedom and happiness;
• Transform your fears and insecurities into courage, self-love, and creativity;
• Take a quantum leap in consciousness and discover your own unique voice;
• Learn to easily access and trust your intuition and inner knower;
• Increase your self-awareness and positive image of yourself;
• Stop compromising your inner truth for the sake of pleasing others;
• Break your identification with your ego-mind and emotions;
• Transcend the illusion of time and space;
• Experience the multi-dimensional reality that exists within your being;
•  Become the master of your own life and destiny;
• Open your heart to embrace more honest and authentic relationships;
• Feel excited about exploring the abundant possibilities that existence has in store for you.
During the course you will also have access to a private blog where you can share your experiences, read other people's experiences, ask questions, and receive encouragement and support. The course blog creates an intimate energy field that holds space for every person's transformation and helps you realize that you are not alone.
Tuition: $850
$70 Early Bird Discount if registered before August 12th, 2020
Due to individualized nature of this course the class size is limited.  Early registration is advised.
Note: If you are a Canadian resident please email us for a payment option in Canadian dollars.

https://www.madadalian.com/wp-content/uploads/2018/01/5week-online.jpg
400
400
mada
https://www.madadalian.com/wp-content/uploads/2017/11/newlogo.png
mada
2018-01-25 01:36:33
2020-07-24 23:19:17
5 Week Online Course