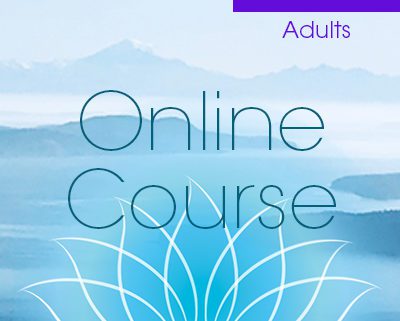 Awaken Your Inner Knower, Expand Your Consciousness, and Live Your Authentic Truth
In these challenging and uncertain times we have a wonderful opportunity to transcend the limitations of our mind and chart a new path. For this, we must see how our fears, beliefs, attachments to people and the world keep our conditioned mind alive. We must also see the paradox of how, in spite of our longing to be free and happy, we are actually afraid of love and joy that we long for.
In this 5 Week Course, we will take a closer look at your relationship with yourself, and will explore your perception of how you see yourself in the world. We will also explore what it truly means to be one with all that IS.
We will use these five weeks to:
• explore your main attitude towards yourself, others, and the world, and understand why you have formed it;
•  practice truthfully expressing what is in your mind and heart;
• take action in spite of your fears and self-doubt;
• increase your trust in the unknown;
• learn to flow with the flow and be creative with your life and surroundings.
Early Bird registration deadline August 4, 2022
Note: If you are a Canadian resident please email us for a payment option in Canadian dollars.

https://www.madadalian.com/wp-content/uploads/2018/01/5week-online.jpg
400
400
mada
https://www.madadalian.com/wp-content/uploads/2017/11/newlogo.png
mada
2022-02-05 01:36:33
2022-05-24 22:54:17
5 Week Online Course - Erasing Old Patterns