Special Offer 1 – Physical Products
$127.96
In Search of the Miraculous: Healing into Consciousness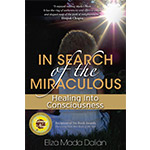 Book
This multi-award-winning best-selling book is a step-by-step guidebook to everyone's journey of healing and transformation from fear, pain, and suffering into enlightened consciousness.
Healing the Body & Awakening Consciousness with the Dalian Method: An Advanced Self-Healing System for a New Humanity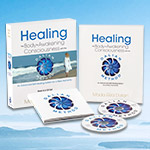 Book & 2 CD Boxed set
Includes 188-page eBook with 21 color illustrations and two recordings of Dalian Method self-practice sessions (Full, 98 minute & Abbreviated, 74 minute versions).
Your purchase also includes unlimited access to Free Support Calls with Mada where you can ask any question you may have regarding your practice with the Self-Healing Dalian Method, hear there people's questions, and receive guidance and support from Mada.
Find Answers to Your Questions
USB
Includes eBook and three MP3 recordings: Introduction • Preparation Instructions • 17 minute Session